HAIR SALON GRAND OPENING PROMOTION!!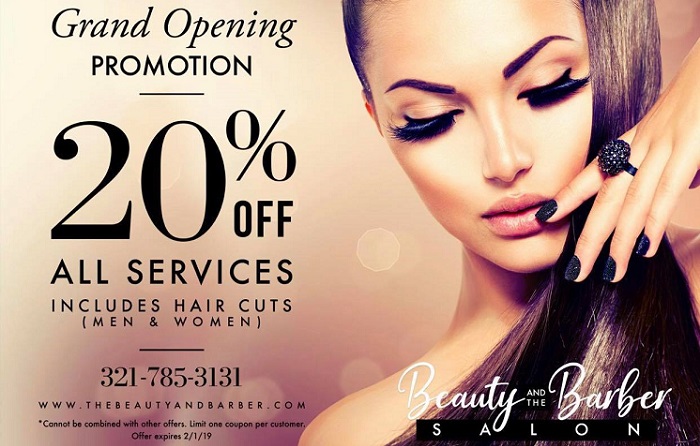 For the Grand Opening of the Beauty & The Barber Salon on 615 North Atlantic Avenue in Cocoa Beach, 20% off until 2/1/2019 on all services including Hair Cuts for Men and Women!
Promotion cannot be combined with other offers.
Limit one coupon per customer.
Beauty & The Barber Hair Salon
615 N Atlantic Avenue, Cocoa Beach, Florida 32931
Call us at (321) 785-3131
Email: thebeautyandbarber@gmail.com