Hair Color and beautiful hair styles in Cocoa Beach!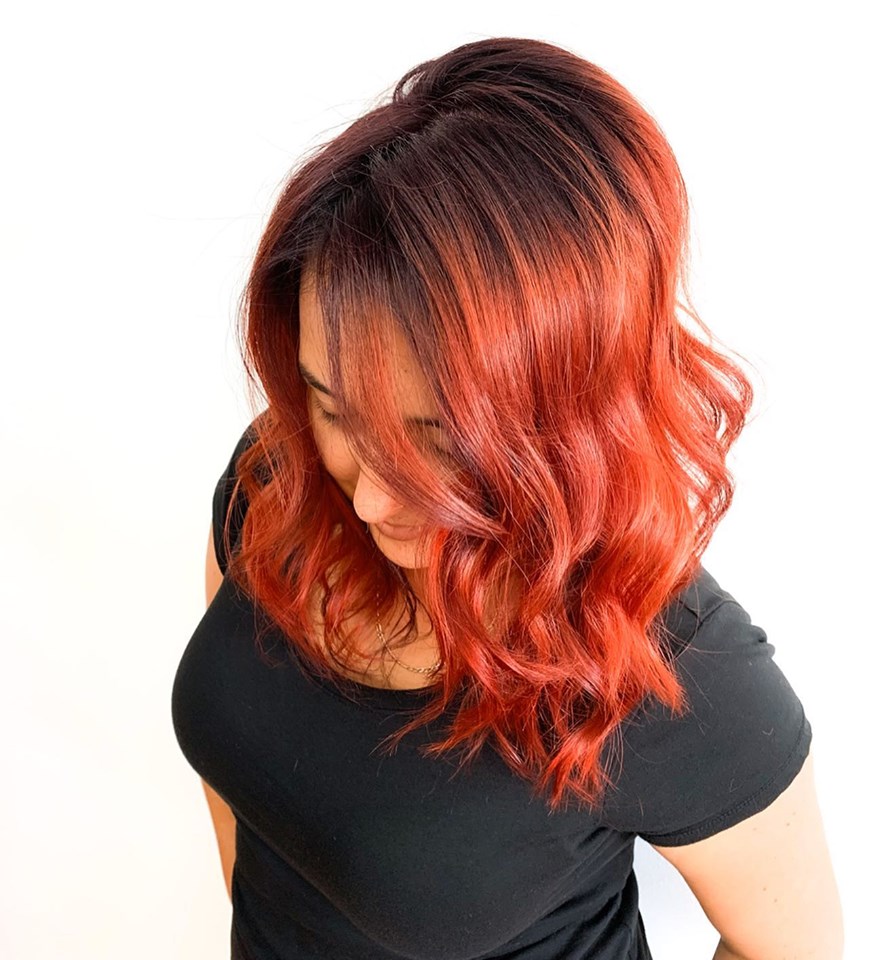 Fall season is here and we have a hair color for any hair and style in Cocoa Beach!
Check out our last photos and hair colors in our hair salon in Cocoa Beach, Florida.
Beautiful hair with amazing hair color for any kind of look or style.
You want to change your style and look?
Come see us and ask Kelly, our Professional Hair Stylist, advice on which hair color and haircut would fit you the best.
Kelly is a Professional and Licensed Hair Stylist, she graduated with Honors and First Chair from Paul Mitchell Schools in Florida.
Kelly specializes in Hair Color, Haircuts, and Trendy Styles for all hair types to deliver her guests with optimal styles suited for their face and lifestyles!
Many hair colors and extensions to choose in our hair salon in Cocoa Beach.
Hair Color.
Latest hair color techniques.
Hair color corrections.
Haircuts & Hair Styles.
Highlights.
Lights work & Toning Glaze.
Root reboot.
Color Reviving Gloss.
Root Touch up.
Hair care & Styling.
Hair Keratin Treatment.
Brazilian Blowout.
Shampoo, Styling, …
We use the best professional hair beauty products.
Our professional staff is well trained to provide you with outstanding services, catering and enjoyment.
Call us or email us for an appointment!
Beauty & The Barber Hair Salon
615 N Atlantic Avenue, Cocoa Beach, Florida 32931
Find us on Google Maps: Click Here.
Call us at (321) 785-3131
Email: thebeautyandbarber@gmail.com